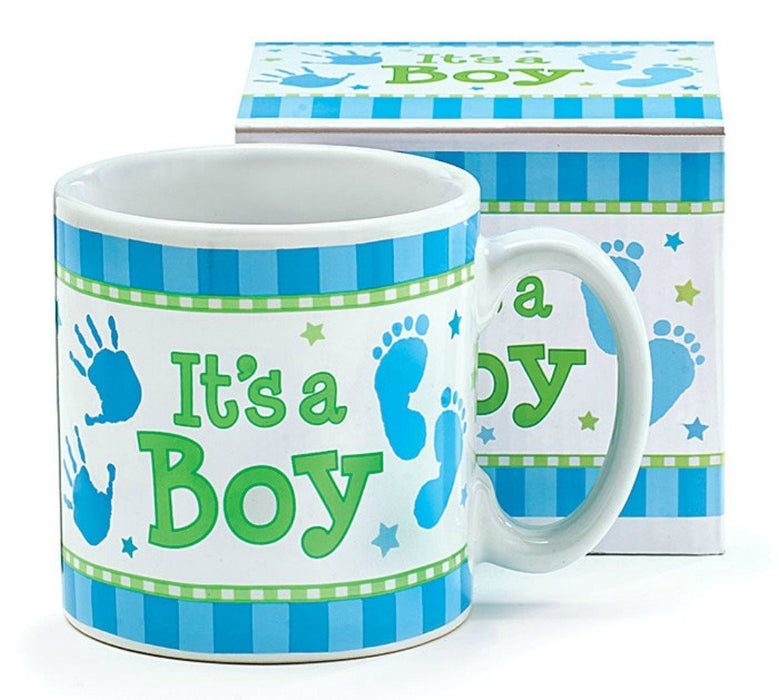 Ceramic Mug with a White Interior and Message
Color:Pink |  Size:13oz
Celebrate the birth of a new baby girl with a cute mug! It makes a perfect gift.
Design: Pink mug has baby hand and footprints covering it with the message "It's a Girl." Mug has a white interior.
# of mugs in set: 1
Size: 13 oz
Material: ceramic
Dishwasher safe/ FDA approved/ Microwave safe.